Robert Simic
Robert Simic is the founder of the Robert Simic Coaching Institute. His international success as a Coach and a Trainer is underpinned by his unique ability to unlock the potential of every student.
He is a charismatic presenter who engages you with his heart as you grapple with the content.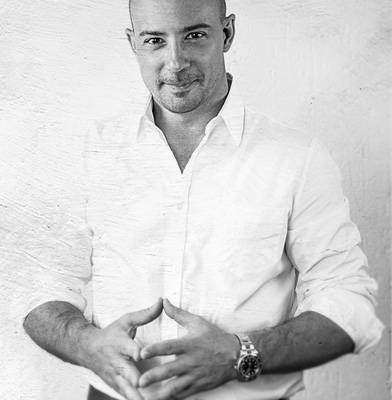 His life story is an inspiration, starting with humble beginnings. Robert Simic was born in Belgrade, Serbia – a politically challenged country. At the age of 22, he left Serbia looking for greener pastures.
He worked in Europe – from washing cars in Greek islands to night shifts in Germany, until he decided to move to South Africa and explore his options there.
He worked as an office manager and became an integral part of a successful company. In this process though, he traded his entrepreneurial attitude for certainty and a secure salary. The hope of a secure future was short-lived when he was unexpectedly retrenched.
However, what seemed to be his worst nightmare became the wake-up call that began his quest for true empowerment. Robert confesses to having spent much of his life chasing security and significance until he discovered the gifts that come with being a truly empowered human being.
Robert is deeply inspired to continue helping people break through their perceived barriers and achieve their dreams with the knowledge he shares in his coaching, workshops, and training.
In addition to his private coaching practice (with clientele ranging from global celebrities, Royal families to Billionaires) and his seminars, workshops and training, Robert has spent the last decade furthering his knowledge and skills by studying the internationally best-selling authors Richard Bandler, Tad James, Bob Proctor, and many, many others who have transformed the lives of millions through their books, seminars, courses, and personal coaching.
Robert is a seasoned trainer of NLP, Time Paradigm Techniques, Hypnosis, Mind Power, and various Coaching methodologies. He started this journey, initially under ABNLP (American Board of NLP), ABH (American Board of Hypnotherapy), TLTA (Time Line Therapy Association).
Breaking through one limitation to another, refusing to settle for less, and insisting on the highest and most effective resources known to us, Robert Simic evolved in his personal capacity and so did his approach to Coaching. RSCI was founded, matching his need to create a new kind of coaching institute, a place where he could once again push beyond the known boundaries and share his heart.
This was the birth of the RS METHOD, Robert's unique approach to coaching and transformation.
Having trained, coached, and transformed thousands of people worldwide, Robert Simic is perceived as a leader in the industry as he continues to explore new ways to enhance the lives of others.
He is deeply in love with his wife Biljana, their son Matea and their daughter Mia, who are the inspiration in his life.